Stainless Steel
Carryline stainless steel systems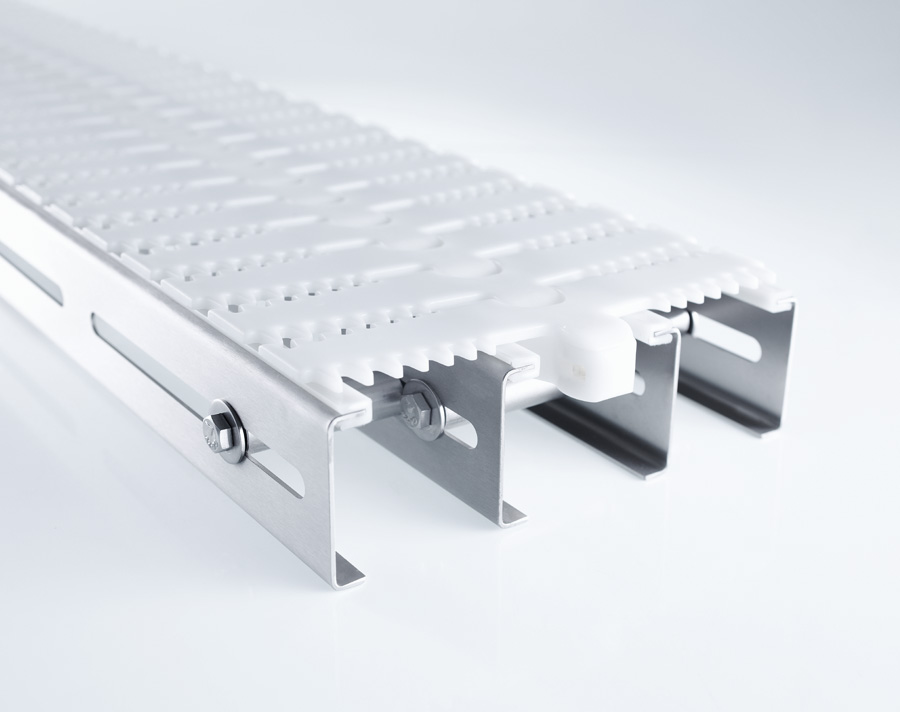 Certain segments of trade and industry impose stringent hygiene and cleanliness requirements. Carryline's stainless steel conveyor systems are easy to keep clean. To allow dirt and rinse water to run off, the conveyor beam has a drainage channel. All the screws, nuts, shafts and pins in the chain are stainless steel.
Carryline's stainless steel systems can be welded together at the joints for a seamless design.  As an alternative the conveyor can also be assembled using stainless steel connecting strip.
The Distillery, Dairy, Bakery, and Pharma segments are among those typically using our stainless steel systems.
The Carryline Stainless Steel Conveyor System is suitable in both dry and wet environments. It's extremely low-maintenance and can be easily combined with other process equipment.
Stainless Steel chains are available in these standard widths:
62 mm
83 mm
140 mm
220 mm
Please contact us for information about specialty sizes and individual chain widths.