FOOD & BEVERAGE
Customization for Food and Beverage Industries
Manufacturing of food and beverage products is a fast and delicate process. Your system must move products quickly and in protect from contamination in the process. IMS provides services and conveyor options are specifically geared toward the needs of the food and beverage industry. No matter the type of food or beverages you manufacture, we can create the right controls and services to meet your needs.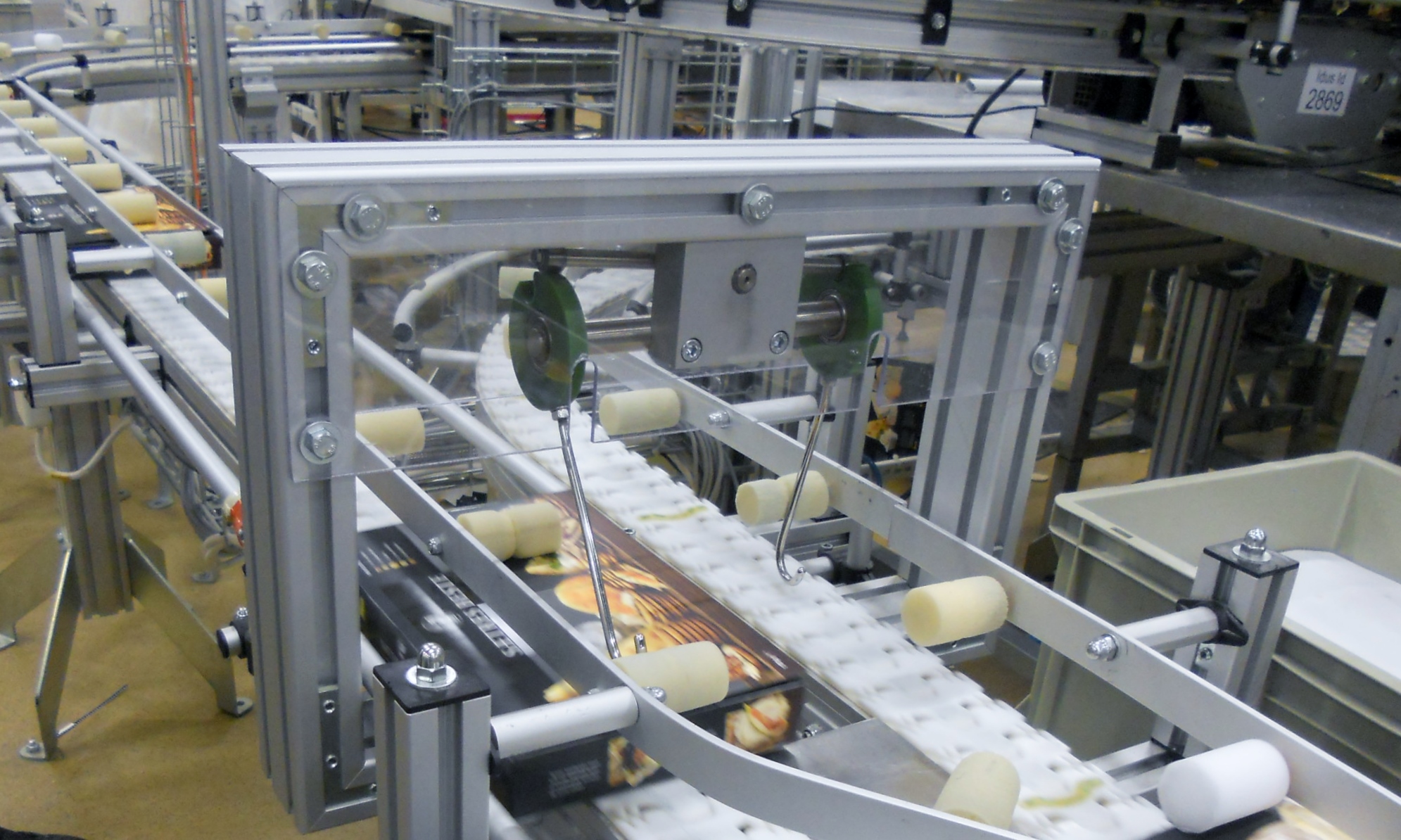 Our automation services can be provide packaged food and beverage solutions that can meet your cycle  requirements while maintaining the integrity of your finished products. Our automation services can allow provide solutions for repetitive tasks, freeing up your employees for other labor requirements you may have.  Our systems can be designed to to fit any size product and the needs of your environment.
If your current system conveyor system is not functioning at optimal levels, our automation services can provide options for upgrading. Our specialists can work with your current system or design a new one to meet your company's needs.
Control Services for Accuracy
Using our control services, your system can be set up to maximize the speed of your process throughout your manufacturing process. At the same time, the control services can provide monitoring of your production cycle to manage quality and consistency, providing accuracy with every product batch.
Our control services include electrical controls design, PLC programming, HMI screen development and programming, as well as in the field service. Our control systems can be added seamlessly to your current system or as part of complete system overhaul. Our specialists can work with you to find the best solution for your company!
High Quality and Clean Operations
Our Carryline conveyors can be ideal for the handling of packaged food and beverages.  They can be provided with aluminum construction or stainless steel.  Wash down construction and gearmotors can be provided if required in your process.
Whether your manufacturing process requires a horizontal or vertical solution we can provide the equipment that you require. Our conveyors can be added to your current system to modify or as part of the construction.
Click here to contact one of our seasoned professionals to determine how our services and systems can meet your manufacturing timeframes while maintaining high quality products, either through a new system or a component upgrade!